For Human Resources Professionals Only.
Whoever said it was lonely at the top, never had to find an executive coach for their company.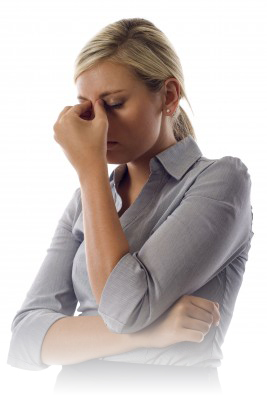 Now, that's a lonely job and usually a thankless one at that.
Maybe we can help.
We're The Holbrow Group and we've helped hundreds of Human Resources professionals throughout Canada find the right coaches for their organizations.
If this is your first experience in choosing a coach, you may find the following helpful.
Some suggestions on finding the right executive coach
1) Familiarize yourself with what coaching is designed to do.
The International Coach Federation defines coaching as "…partnering with clients in a thought-provoking and creative process that inspires them to maximize their personal and professional potential." You may want to visit www.coachfederation.org to further familiarize yourself with coaching before you start looking.
2) Select the area of coaching that will best serve your organization's needs.
There are four broad areas of coaching:
Executive/Business/Corporate/Leadership Coaching
Career /Transition Coaching
Health and Wellness Coaching
Personal and Life Coaching
3) Check out the coaching community and interview one or more coaches with the following perspectives in mind: Chemistry and Fit.
Listen to the coach's tone of voice as well as the questions he or she asks to help gain a sense of a possible fit. Try to visualize that coach working with your organization or with a specific individual within it. Does the chemistry seem right?
4) Background and related experience
Find out what relevant experience the coach has. Ask yourself: Does the coach have the experience, skills set and finesse to help meet your organization's performance or developmental needs? How will the coach challenge your participants to achieve real growth?
5) Professional training
Ask what training has the coach completed and with what program? How does the coach demonstrate continuous learning through ongoing professional training? What certification does the coach possess?
6) Philosophy and approach.
Determine the coach's philosophy on coaching. Does he or she appear willing to make your agenda, the agenda?
7) Coaching process / program
Discover the anticipated process the coach will utilize to guide your participant or participants through a rich learning and action-oriented journey. Beware of jargon; get explanations.
8) Tool kit
How extensive are the leadership assessment tools offered by the coach as a trained and authorized facilitator?
How does the coach debrief and integrate the results into the coaching process?
9) Success stories
With what other organizations has the coach worked? What examples can the coach share to show how clients have moved forward in their leadership or career? Note that because of confidentiality agreements, the coach may not post names of former clients on his or her website. But he or she should be willing to share the names of those who have agreed to offer a reference on a confidential basis.
10) Has the coach "been there"?
Of particular importance if the individual for whom coaching is arranged is the CEO or a member of senior management: Is the coach experienced in management? The coached individual will be more comfortable and more receptive if he or she feels the coach has "been in his or her shoes."
That should give you a place to start. But perhaps you'd rather cut to the chase and talk with us.
At The Holbrow Group, we offer executive coaching for CEOs and senior managers, team coaching and leadership coaching by the best coaches in the business. Our coaches are certified by the International Coaching Federation with a solid record of proven success.
And in the unlikely event that none of our coaches meets your needs, we'll help find one that does.
In other words, we'll be in your corner. We won't let you down.
So please spend a few minutes getting to know us through our website. And if you've any questions or if we can be of immediate assistance, please call us at 905-301-2264 or drop us an email.
See, you're feeling a little less lonely already.