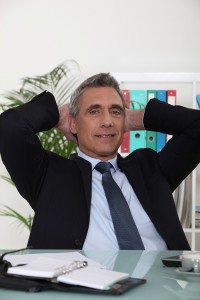 Being a powerful leader takes strength, intelligence, experience, and a lot of self-confidence. Yet there's a fine line between having a solid ego and being arrogant to the point of actually hurting your team, your goals, and your company.
There are several ways that your ego can cost you, but the top three are:
1. Loss of faith in your leadership abilities.
2. Creating conflict.
3. Failing to recognize internal problems.
Loss of Faith in Your Leadership Abilities
Everyone makes mistakes. No matter how many years you have been operating within your industry, no matter how much training you have or awards you've earned, you will make mistakes from time to time. They may be minor but they can also be quite significant.
If you have a bloated ego, you might not be willing to acknowledge those mistakes. In fact, you may skirt responsibility because you're simply too good, too important, too talented to have to accept responsibility.
Your team members won't be fooled. They may not say anything directly, but they will lose faith in your leadership abilities, knowing that your ego is getting in the way.
Creating Conflict
It's no secret that people who are arrogant tend to have more confrontational personalities. When you have a strong ego, you believe that almost everything you say or do is right, which will put you at odds with others in your organization.
If you can't set your ego aside, then you're going to increase the number of conflicts that you face within your organization. It could be outward or passive, but conflict is still a destructive force for everyone involved.
Failing to Recognize Internal Problems
When you have a bloated ego, you will assume that everything is going as well as it could, and should, be. That often blinds us to the realities that surround us every day. Step back and recognize that there could be internal problems.
And they may be cause by you.
If you want to improve your leadership skills, you'll need to understand the time and place for your strong ego to rear its head and when to put it aside. If you can't, then your ego is going to cost you.