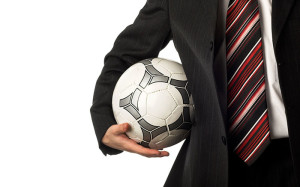 One of the most common mistakes that businessmen and businesswomen make with regard to considering leadership coaching is that they believe it's only meant for executives and managers in larger corporations.
This is not true at all.
Leadership coaching can benefit anyone, from the small business owner to the corporate CEO. It can even help the stay at home mom or dad!
There are many ways in which a small business owner can benefit from leadership coaching.
Learning to set goals more effectively.
When you own a small business, you're likely in charge of almost every aspect of its operations. Whether you have one employee or ten, you may control the finances, ordering, payroll, scheduling, and much more. Those are a lot of hats to wear and it can take its toll on you.
It can also make it more challenging to figure out what type of goals to set for the business. Leadership coaching can help you understand the importance of solid, achievable goals and how to establish them for your business.
Establish a foundation of trust and integrity.
You may be an honest and hard working individual, but do your customers know that? What about your employees?
If you are a manager, especially a micromanager, you will come across as ruling with an iron fist. People won't trust you, you'll have less time to devote to your clients, and this will make it more challenging to establish trust and integrity among the people who matter most to your business.
Understand how to motivate others in a positive way.
There are two basic ways that we can motivate people: through inspiration or through intimidation.
Leaders choose the former while managers tend to focus on the latter. When you motivate people in a more positive way, they will be more willing to work harder to achieve the goals that you set forth already.
Most people want to enjoy their job, and when you have the right leadership skills, you will help to create a positive working environment. That will, in turn, have a positive impact on your customers, support, and all other aspects of your business.