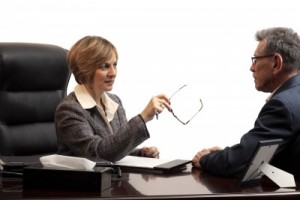 You may be looking into some type of leadership coaching right now, but have you taken time to figure out whether you're actually ready to be a leader?
Many people incorrectly assume that just because they are managing employees, reached a certain pinnacle within their company or their career, or have other advantages going for them that they will make good leaders right now. Being a strong leader is a matter of numerous factors.
Below are several questions you should ask yourself to determine whether you're ready for leadership coaching and to be an effective and powerful leader.
With regard to your vision and priorities, ask yourself these questions:
1. How often do you communicate your vision and specific priorities about your business to others?
If you don't have a tendency to do this very often, you may not be ready to lead just yet.
2. If asked, would any of your team members or employees be able to articulate your specific vision and priorities?
If not, then you are not communicating them effectively or often enough.
3. How do you spend your time?
How you spend your work and free time will basically show you where your priorities are. If the majority of your time is spent wasting it, going through emails, avoiding important phone calls, and being late for meetings, you're not quite ready to be a leader just yet.
4. How are your team members or employees spending their time?
If you've been frustrated by a lack of productivity within your company, it's usually directly related to leadership and management. You may have to work on finding ways to encourage your team members to help them manage their time more efficiently and effectively.
5. How do you respond to feedback and criticism?
If you have a tendency to get defensive when somebody tells you something you don't like or want to hear, it's going to be difficult to get the most out of any leadership coaching.
If you ask yourself these questions and honestly believe you're in a good position to be a strong leader, then leadership coaching is the right next step.