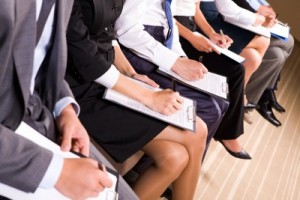 The person who looks best on paper (the resume) is not always the best person to hire. All too often people are hired because they are considered the best out of a limited group of applicants. Just because you have an open position does not necessarily mean you need to find someone to fill it right away.
It is possible that none of the applicants you've interview yet are the right employee for you or your company. Strong leaders learn that it is often better to leave a position open for a while rather than plug in an available person from a limited pool of candidates.
When interviewing, evaluate experience first. You may find some great people but if none of them have the technical know-how you need, it will be an uphill battle to get them to help your team. Most of the time, if the person cannot speak the language of the profession, he or she is not ready for your opening unless it is an entry-level position. There is little need to even interview applicants who do not have the training or experience required to do the job.
Once you have identified experience, evaluate their desire to learn and grow. No two companies perform the same tasks identically. They will use different brands and styles of equipment for producing their version of the service or product. The employee that is hired must be willing to adjust to the new system and learn to function within its framework. He or she must also be able to learn new information to perform new tasks and grow within the company.
If they have a strong desire to learn, they are likely to be a good teacher. Every new employee brings past experiences that can be used to help improve a company. Because good employees adapt their surroundings to improve performance, these adaptation skills coupled with new techniques and insights can mean that the right employee will elevate the performance level of the company as a whole.
Fill the gap you need filled; don't invent a new one. On a team, each person fills a niche. If the team lacks motivation, the right hire would need leadership skills. If the team needs better communication, hiring someone with team building skills can fill that void and improve the team. Hiring people who all do exactly the same job in the same way works well on an assembly line, but not too well in an innovative business environment.
Lastly, consider personality. Your new hire needs to fit within the existing team social structure. When people have to work together day after day toward a common goal, it is critical that harmony is maintained. There is no perfect way to assess this, but having others from the department involved in the interview process can help ensure the best fit.