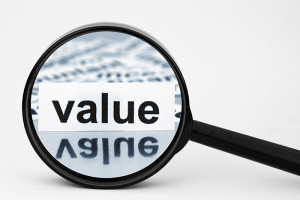 Working with an executive coach will mean that you can focus on a number of areas in which you want to improve. The more areas that you focus on, the more you will improve as an executive and a leader.
Below are 10 topics that could be addressed when you begin working with an executive coach.
1. Thinking more strategically.
In business, you will need to think strategically in order to maximize potential and business opportunities. An executive coach can help you understand how to approach strategic thinking in a more effective and efficient manner.
2. Benchmarking key metrics.
When you learn about benchmark key metrics, you will be able to use them to more accurately measure performance. This can help you keep track of your employees and team members and ensure that they are as productive as possible.
3. Determining your value.
An executive coach can help you find ways to not only determine your own worth as an executive within your company, but also your team's value to the bottom line. The bottom line is usually profits and that is an important consideration for every business executive.
4. How to properly obtain the top talent.
As an executive, you are likely responsible for some aspects of recruiting and hiring. Attracting and recognizing the best talent can be a challenge. An executive coach can help you recognize what makes a great employee.
5. How to position your company to beat out the competition.
It is your business, and not that of the executive coach. However, an experienced coach will know some of the best ways to help you figure out how to position your company in such a way that you can beat out the competition.
6. Getting organized.
Being organized is essential for executives, especially as you get higher in position within the company. Organizational skills are learned and it is never too late to learn new ones.
7. Get your team members thinking like owners.
Far too often employees don't feel invested in the company because they don't have a connection to it. As a leader, it is your responsibility to get your team members thinking like they are owners. A coach can help you achieve this.
8. How to transition to a new role.
If you get a promotion or new responsibilities, it can be a little challenging to make that transition.
An executive coach can assist you with this.
9. How to get others to value your efforts.
If you are middle management or an up and coming executive, you want to find ways to get your superiors to notice you. An executive coach can help you develop strategies that will make you more noticeable.
10. Building high performance teams.
Your main goal may be to build a more efficient and high performing team. An executive coach will certainly be able to help you achieve this goal as well as many others.