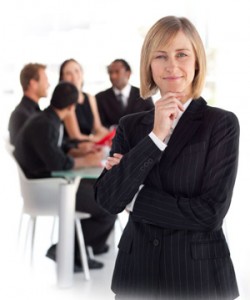 There are plenty of great leaders throughout history and all over the world. It is usually pretty easy to determine what a great leader looks like, especially after the fact. This is often referred to as Monday Morning Quarterbacking. It references American-style football and that people are quick to second-guess a person running the team, including head coaches, when things don't go quite the way they expected or hoped.
In the business world, leaders don't have the benefit or luxury of hindsight. They need to be proactive, focused on the organization's goals, and dedicated to developing their team members.
In order to assist in maximizing the return on investment for each and every employee as well as department or division within a company, executives will have numerous options available to them. One of those options is known as leadership coaching.
Leadership and executive coaching are quite similar, for the most part, so what does this process look like exactly?
It is going to differ from one person to the next, but overall leadership coaching is essentially (and ideally) a one on one interaction between an experienced coach and any business leader or individual who is being isolated for promotion into a management and upper-level position within the company.
Leadership coaching is respectful. That means the coach is going to respect the executive's time, position, and current ideology. They are going to work with that individual to help focus on their strengths and, as a result, minimize their weaknesses.
Leadership coaching is patient. There is no need to rush somebody through a process that will have lasting positive repercussions for the rest of their life. It takes time, practice, and failures to make changes and become the type of leader they want to become.
Leadership coaching is dedicated. When the going gets tough, leaders rise above. That doesn't mean it happens overnight or the first time around. For any executive, manager, or other career minded individual who wants to excel and boost the productivity and prospects of their team, they should consider leadership coaching.