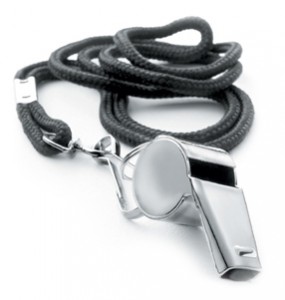 A coach's main purpose is to give a person, or team, practical advice that will either help resolve problems or open them up to new ways of thinking. For instance, an executive coach who is helping with communication issues can assist an executive to communicate with his or her staff and colleagues better, learn how to be tactful yet honest, and even give practical presentation tips that will help a person communicate better with customers and/or potential customers.
For one-on-one coaching sessions, your coach may communicate with you via phone, email, video conference call, in person, or even through social media. A lot depends on what type of coach you have and how often you want to meet with them. In the beginning, a person will need to meet his or her coach on a very regular basis. Once certain plans and goals have been established, you may not need to communicate with the coach in person as often or only when certain milestones are met.
Group coaching works a bit differently than one-on-one for a few reasons. A group coach works with a number of people at the same time. Instead of helping any single individual develop a personal job improvement plan, a group coach will deal with issues that affect all team members and help develop a realistic plan for dealing with a particular issue, increasing individual productivity, and communicating better with colleagues, superiors, and underlings.
Group coaching is typically done in person or via video conferencing to make it easier to engage the entire group at once.
Before hiring an executive coach, it is a good idea to take some time to find a professional who has experience providing the type of help that you specifically need. A coach will take the time to communicate with a person or group of people on a regular basis, give practical tips and insight into how certain problems and issues can be handled, and then help clients develop a personal or group plan for improvement. Coaches will then help clients monitor this plan and ensure that it is providing the best possible results, and meeting the client's needs. The more knowledgeable they are about your needs, the more the relationship will benefit both of you.
The right coach will help increase your job satisfaction, make you more efficient, strengthen your communication skills, boost your company's ROI, and identify weak areas in the company overall. However, it is important to note that hiring a good coach is only the first step towards improvement.
An executive who wants to get the most out of each coaching session should be sure to put the plan into practice, assess it as often as needed, and communicate with their coach on a regular basis in order to handle issues as they come up and deal with issues and opportunities in the best possible manner.