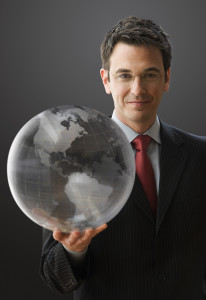 There is a significant difference between knowing something and being able to put it into good use. Many educated individuals have degrees from colleges and universities, but if they don't have any real world experience, even the best grades might not help them land the job they want.
This has to do with what some people refer to as the difference between 'book smarts' and 'street smarts.' While information and education is important, until you get out into the real world and put that knowledge into practice, you won't gain much real, workable wisdom.
As you continue to focus on your leadership skills, as you work to improve yourself as a leader, you may be reading books and gathering information. This will provide you with a lot of knowledge about how to be a good leader, but that won't make you a good leader.
You still need to transfer that knowledge into action.
For example, you may have read that mentoring those who work for or with you is vital to successful teams and being a quality leader. You may go out and check on some of your employees, tell them they're doing a good job, and then return to your office thinking you just exhibited quality leadership skills. You didn't.
Mentoring is about helping people learn and grow on the job. It's about sharing some of the knowledge you've gained through your years of experience. Many business managers are afraid to share their knowledge because they believe that will reduce their advantage over their colleagues or team members.
It doesn't. It actually strengthens the team. Will certain people attempt to take advantage of your mentorship for their own gain? That's certainly possible, but the stronger you become as a leader, the further behind you'll leave them anyway.
Absorb the knowledge that you gain and the information you access when trying to improve your leadership skills, but don't forget to put it all into practice. The more you practice, the better you'll become.