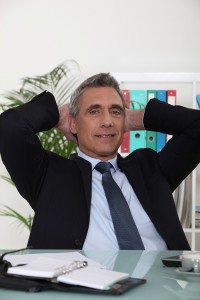 One of the most common pitfalls to fall into when it comes to leadership coaching is to allow your pride or ego to get in the way of improvement.
There is good reason for you to be proud of your accomplishments to date. However, when you contact an executive or leadership coach, you are doing so because you recognize the fact that there is still room for improvement.
The arrogance trap is a pitfall that can lead to problems with the coaching strategies. A person who falls into this type of trap will generally be open-minded and willing to listen in the beginning, but when the coach begins to discuss topics that the executive feels he or she has already mastered, and when the coach discusses strategies for improvement, that executive may close off to any such advice at that point.
Just because your leadership or executive coach has pointed out some things or areas in which you can improve, that doesn't mean that you have failed. In most cases, even the best of the best still have room for improvement.
Michael Jordan, considered to be one of the greatest basketball players of all time, would routinely discuss the need for constant improvement. No matter how good he was at the game, at mastering his opponents, and making the shot when it counted, he still understood that there were things he needed to do to continue to improve.
If the best of the best in the world recognizes that he can still improve in many aspects of his abilities and skills, then so can just about any executive in any industry in the world.
If you feel defensive when your coach is speaking to you about potential areas for improvement, remind yourself that this is for your benefit, to make you a stronger and better leader.