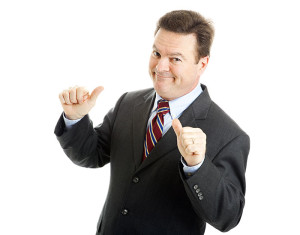 If you've been looking into leadership coaching for yourself or for someone in your company, you likely have some concerns with regard to confidentiality. Businesses today want to protect their information, assets, and anything else that could be beneficial for their competition to know.
Ideas, products, and even operations can all be sensitive topics for managers and executives. Confidentiality, then, becomes a very important topic to discuss.
The Importance of Trust
Because of the nature of leadership coaching, and because the coach needs to get to know the client as well as possible, they are going to need to share some personal information.
If the client holds back pertinent information because he or she is concerned that it can be shared elsewhere, then this is going to hamper the working relationship and it's going to cause the coaching to be less effective than it could or should be.
Trust is absolutely paramount to success with regard to coaching. That's why a reliable, honest coach is going to be willing to sign a confidentiality agreement. In fact, the vast majority of executives or companies that hire leadership coaches will demand that they sign some type of agreement stipulating that they will not share, disclose, or steal any ideas, information, or processes that the company exclusively uses or has developed.
In order to achieve the level of trust and build a positive relationship, the client and the coach need to have a clear understanding of the expectations and the client also needs to understand that what the coach shares is also confidential.
It's a two way street when you step into the world of leadership coaching and what you get out of it is what you put into it. Speak to your potential coach and he or she will be able to set your mind at ease about confidentiality.