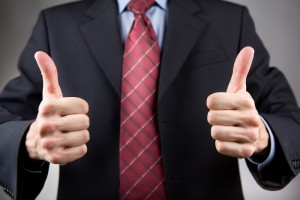 Attitudes can be powerful. With the right attitude, a positive one in which team members actually believe they can accomplish the goals set forth by the organizational leadership, can lead to success.
In the same way, a negative attitude can have serious repercussions. A person who is negative about nearly everything will have a tendency to begin dragging down people around them, causing them to believe that a certain goal or objective it is essentially impossible. What happens when people think that something is impossible? Do they have a tendency to give up on it?
For any executive leader looking to find a way to boost productivity, encourage team members to more actively involved in the process should focus on generating positive emotional feelings within the company or organization
There are plenty of ways to develop a positive environment within any organization.
First, establish clear organizational goals. Short and long-term goals are important for team members to focus on. Being able to accomplish small, short term goals can help people feel as though they are accomplishing something.
Second, recognize the accomplishments. When people do something on deadline, under budget, or even beyond expectations, make a note of it. Let them know their effort was appreciated.
Even though you probably required and expected the deadline to be met, when it is, drawing attention to that helps to create a more positive environment within the department or company as a whole.
Third, stem negative infighting. Any personal problems among team members should be addressed immediately. Allowing things to fester, allowing employees to complain about management, talk negatively about others, and even gossip around the proverbial water cooler can begin to instill negative feelings among some or many of your team members.
In order to learn more about instilling positive feelings within the team environment, you could benefit from an executive coach.