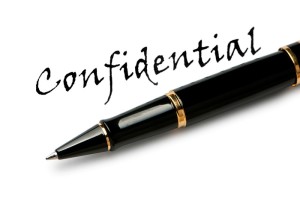 Whether you are considering hiring a leadership or executive coach for yourself, on your own, or it's part of your company's improvement efforts, you deserve to know about confidentiality.
Far too many businessmen and businesswomen in Toronto assume that when their employer hires and pays for some type of improvement coach, they forfeit certain aspects of privacy.
This is patently false.
When you are working with an executive or leadership coach, you are entitled to confidentiality. That means whatever you discuss with your personal coach regarding your goals, ambition, fears, anxiety, concerns, or just about anything else related to your improvement, that coach isn't going to discuss those things with your superior or anyone else within your organization.
Things Your Coach May Discuss with Others
Your coach may have been hired by your employer to help develop stronger skills within you, and the coach may be required to update your employer regarding certain aspects of the coaching experience.
This means that he or she may discuss various strategies, tips, and other processes that they will be working with you on, but they will not be entitled to share personal information, including concerns or fears that you may have or problems you've expressed regarding your employer, the company, or anything else.
Confidentiality is essential in building trust within any relationship. If you don't have trust, then how can you expect to build a strong relationship and accomplish the goals that you set out to?
If you have any specific concerns regarding certain aspects of confidentiality when it comes to leadership or executive coaching, contact The Holbrow Group today and see just what it means to gain trust, hold it, and honor it every step of the process.