Executive Coaching with The Holbrow Group
Because the job doesn't come with a user's manual.
---
People usually get new jobs because they've been good at their old jobs.
Unfortunately, there's often little done to prepare them for the new position.
That means learning on the fly and on the job. A process that can be costly for the organization. Not to mention individual careers.
If only there was a way to help the newly promoted or newly hired executive quickly master the skills he or she will need to excel in the new position.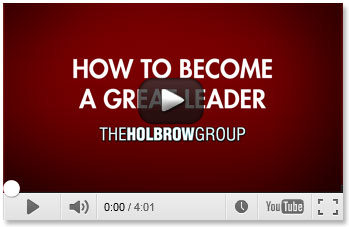 Colin Holbrow discusses what makes a great leader.
Learn more about Leadership Training
Fortunately, there is. The Holbrow Group.
We're the coaching firm that executives across Canada count on to be in their corner. Trusted advisors they can rely on to help them reach their full potential.
At the Holbrow Group, we offer executive coaching for CEOs and other C-level executives, team coaching and leadership training.
What we provide is an opportunity for good people to become great leaders.